Category Archives: Uncategorized
This year Homecoming is the weekend of November 4 and 5, 2016.  Friday night the festivities will kickoff with a tour of the new Chapter House construction from 4-5 pm.  Meet representatives from the Housing Corp in the NE corner of the Show-Me Center parking lot off Sprigg St.  From 6 pm-??? the festivities move out to The Lodge.  This happy hour is for Pike Alumni and their spouses/dates.  The Alumni Association will be providing light appetizers and mixed drinks and will have beer donated from the local distributors.  The Housing Corp will have information and displays of the new Chapter House available.  Saturday morning the Alumni Association is sponsoring a tented tail gate area directly in front of Houck Stadium and catty-corner from the D'ladium.  Some refreshments will be provided (more details to follow).  We will also have some tickets to the football game that will be offered to those alumni that paid their dues, on a first paid-first served basis.  The tailgate will begin at 8:30 am, the Homecoming       Parade begins at 9:30 am, and the football game kicks off at 1 pm.  For those needing hotel rooms a block of rooms is reserved for Pi Kappa Alpha at the Auburn Place Hotel and Suites, $89 per night, (573) 651-4486.
 Many thanks to Larry Eby, Heartland Regional President; Robert Guard, Chapter Advisor; and Jim Gleason, Housing Corp President, for their help on planning all the Homecoming events.  All four of us are looking forward to seeing you at Homecoming November 4 and 5, 2016!
 In the bonds:
 Scott A. Davis, EI-1054
Alumni Association President
EIAA Happy Hour at Joey B's in Ballwin on Thursday August 25th.
Probably start having people show up by 5:00pm and should last until well after happy hour.
Brothers,
As many of you may know we had enlisted Pennington and Company to do a feasibility study to see if we would be able to raise the funds needed to move forward with the new house and exactly what amount they think is feasible. I might add that Pennington has a 93% success rate and it has come time for us to get those results. With that being said we want to invite you all to the unveiling of that information Monday May 20th at 6:30 pm at El Sol in Cape Girardeau, we have the private upstairs at El Sol with private bartender etc. Philip Bennett with Pennington (Pike from Rockhurst) will be giving his full report. I hope you all can and will attend as this is a huge step for Epsilon Iota and our step into the future.
I will be tied up with another meeting that night but Jim Gleason and Larry Eby will be there with Philip Bennett
Feasibility Study Results Meeting
Monday June 20th 6:30-7:30pm
Conference Room Upstairs at:
El Sol
1105 Broadway
Cape Girardeau, Mo 63701
Float trip 2016 will be held May 20-22 at Riversedge Campground in Lesterville, MO.
Arrivals will begin Thursday May 19 with some staying until Monday May 23.
Reservations for campsites can be made by calling Riversedge at 573-637-2422 for campers. Cabin dwellers can call Wilderness Lodge Resort at 573-637-2295. Web sites are riversedgeblackriver.com and wildernesslodgeresortltd.com. Everyone is responsible for making their own reservations as no group reservation is in place. There is no group meal anticipated in the campground.
I believe a meal plan is available at the cabins. Campers, we plan to congregate around campsites #12-22, I have reserved site 22 and I believe Karl is on 20.
Hope to see everyone there.
Friday April 22nd at 6pm
EI Pike House Ground Breaking
We will meet at the parking lot just west of DPS (closer to Show Me Center) and walk to our actual building site.
DPS Address is :
1401 North Sprigg Street Cape Girardeau, MO 63701
Adult Beverages will be provided at the ground breaking
7:30-?  Cocktail Social at Keller's at the Isle of Capri Casino (upstairs at Casino)
Appetizers will be provided
Saturday April 23rd 8:30am Alumni Golf Tournament
$65 per person
Cape Girardeau Country Club
250 Country Club Drive
Cape Girardeau, Mo 63701
4 Person Scramble
8:30am Shotgun Start
Lunch Included
Please contact Robbie Guard at rguard@mrvbanks.com or 573-450-3396 to RSVP for a team.
Site Plan For New Greek Housing Project at SEMO.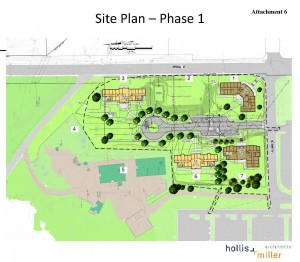 http://news.semo.edu/southeast-regents-approve-greek-village-phase-one-conceptual-design/