Float trip 2016 will be held May 20-22 at Riversedge Campground in Lesterville, MO.
Arrivals will begin Thursday May 19 with some staying until Monday May 23.
Reservations for campsites can be made by calling Riversedge at 573-637-2422 for campers. Cabin dwellers can call Wilderness Lodge Resort at 573-637-2295. Web sites are riversedgeblackriver.com and wildernesslodgeresortltd.com. Everyone is responsible for making their own reservations as no group reservation is in place. There is no group meal anticipated in the campground.
I believe a meal plan is available at the cabins. Campers, we plan to congregate around campsites #12-22, I have reserved site 22 and I believe Karl is on 20.
Hope to see everyone there.
Friday April 22nd at 6pm
EI Pike House Ground Breaking
We will meet at the parking lot just west of DPS (closer to Show Me Center) and walk to our actual building site.
DPS Address is :
1401 North Sprigg Street Cape Girardeau, MO 63701
Adult Beverages will be provided at the ground breaking
7:30-?  Cocktail Social at Keller's at the Isle of Capri Casino (upstairs at Casino)
Appetizers will be provided
Saturday April 23rd 8:30am Alumni Golf Tournament
$65 per person
Cape Girardeau Country Club
250 Country Club Drive
Cape Girardeau, Mo 63701
4 Person Scramble
8:30am Shotgun Start
Lunch Included
Please contact Robbie Guard at rguard@mrvbanks.com or 573-450-3396 to RSVP for a team.
Site Plan For New Greek Housing Project at SEMO.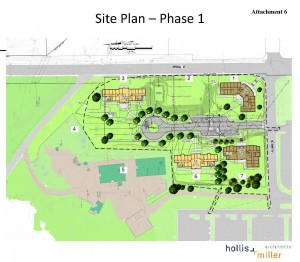 http://news.semo.edu/southeast-regents-approve-greek-village-phase-one-conceptual-design/
This is the latest artist rendering of the new greek village across from campus.   The PIKE chapter house is shown on the attached PDF.
We have a pretty good group heading to Mizzou on September 5th for the Mizzou vs SEMO football game.   We are purchased a pack of group tickets for $25 each.  If you are interested in going please contact Jason Glenn.   I'm sure we will get a large group head out together.
details here: http://espn.go.com/college-football/team/_/id/2546/southeast-missouri-state-redhawks
EIAA Alumni Weekend 2015 – April 24th and 25th
Schedule of Events:
Friday Night Happy Hour
Kellers at the Casino 6:00 PM till ?
Appetizers Provided by EIAA
Mock up of the Universities new Greek
Village will be available to view.
Saturday Golf Tournament
Cape Girardeau Country Club
250 Country Club Drive, Cape Girardeau, MO
9 AM Shotgun Start
Four Man Scramble
$60 per man, lunch provided
GOLF Registration: